Retain holiday shoppers if want to maximize customer spending. For many eCommerce shops, the holiday season seems beneficial as they get a lot of traffic with appealing offers and discount deals. This results in an uptick in sales as well as conversion rates at this time.
It's important to remember, though, that many of these holiday customers are unlikely to return to your store in the future. If you could keep these new customers as loyal customers, it would be a significant boost to your marketing efforts. In this blog, we will guide you on the benefits of customer retention, make you understand what is eCommerce customer retention. We will make you aware of Knowband modules that can help in retaining holiday shoppers on an eCommerce website.
What is eCommerce Customer Retention?
eCommerce customer retention refers to a set of coordinated strategies that drive repeat purchases from existing clients. In simple words, it's about persuading one-time customers to become regular customers and brand evangelists. Customer retention maximizes the value of each customer as opposed to customer acquisition.
What are the benefits of customer retention?
Customer retention maximizes profits. For example, let's say you spent $30 on Facebook marketing to get a customer, and let's pretend they spent $35 in your shop. Hence, the profit you get will be $5, which is a great profit, but not noteworthy, right?
On the other hand, for instance, let's say you can send them a $0.001c email encouraging them to return and spend another $35. So the profit margin you get will rise by almost 700%. Henceforth, with a good retention plan in place, you won't have to worry about constantly fighting growing ad expenses and churning through audiences to make a few pennies.
2. Retention Allows You to Outspend Competitors
Retention and acquisition are two sides of the same coin and if you maximize the value of each one, you may spend more money on recruiting new customers. Consider a scenario: your clients spend an average of $70 each year. That you have the financial means to pay that much for them. So, the profit which you will make in twelve months even if buyers just spend $30 the first time.
Compare this to your competition, which does not place a premium on customer retention. In an attempt to eke out some front-end profit, they'll strive to bring their cost per acquisition below $30.
3. Retention is Easier compared to Acquisition
If we compare retention and acquisition, retention is easier. Further, most of the businesses are focused on gaining new clients that they don't realize they're taking the long route. Selling to existing clients is up to 3.5 times easier than to new consumers as per Invesp's research. When you think about it, your existing consumers already know about business. Existing consumers already know you, products or services you are selling, what you believe in, etc. Because they've already purchased from you, there's no reason they won't do so again.
If easy sales are your jam, it's very important to build a retention campaign. A retention campaign can pack a punch.
4. Marketing in Disguise
Are you someone who routinely recommends that company to others? You're not alone, to be sure. Furthermore, consumers who are suggested by a friend spend 200% more on average than those who find you on their own. You'll develop quickly and enjoy record-breaking earnings if you have an army of brand champions performing your marketing for you.
Knowband Modules that can retain Holiday Shoppers
If you do not know how to retain holiday shoppers, these Prestashop and Opencart modules can help you retain holiday shoppers. Modules like Loyalty Points, Wishlist, Abandoned Cart, and Spin and Win can help retain holiday shoppers.
1. Loyalty Points
One of the most crucial features of eCommerce is customer retention. Further, one of the best methods to increase customer retention is by offering rewards/loyalty points.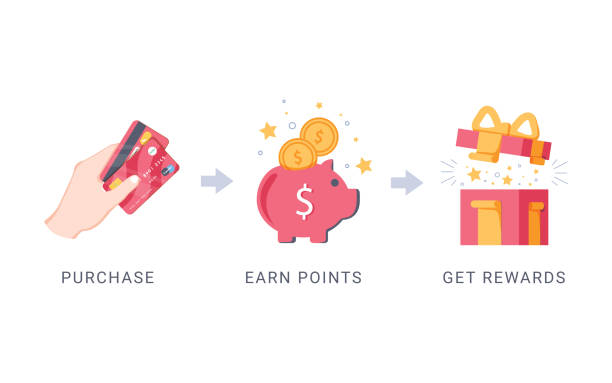 Knowband has been offering best-in-class plugins for various eCommerce platforms including Prestashop and Opencart.
Opencart Loyalty Points Extension
PrestaShop Loyalty Point Module
2. Wishlist
Wishlist addon is highly beneficial for eCommerce merchants, allowing clients to build customized groupings of items purchased. Further, customers can preserve them in their user account for future reference. Whether the customer is interested in the product or in purchasing it is indicated by Wishlist.
OpenCart Save for later extension
Prestashop Advanced Wishlist addon
3. Abandoned cart
If buyers are visiting your website and going without making a purchase, the situation leads to higher abandoned carts. Times when a potential buyer begins the online buying process to purchase an item, however, leaves it before completing the transaction is called an abandoned shopping cart.
To reduce the chances of higher abandoned carts, Knowband offers an Abandoned Cart module for different eCommerce platforms, Prestashop and Opencart are even included. These modules helps retain holiday shoppers.
Prestashop Abandoned cart addon
OpenCart Abandoned Cart extension
4. Spin and Win
Spin and Win is a fun and engaging way of expanding an email list. Furthermore, with the help of Spin and Win, you can offer coupons in return for email addresses and other information. Moreover, visitors to your site asked to provide their email addresses in order to spin the wheel for a chance to win one of 12 prizes with Spin to Win.
Prestashop spin and win (exit pop-up) addon
OpenCart spin and win (exit pop-up) plugin
Final note:
In short, retention is great for online eCommerce merchants as it helps in maximizing customer spending and outbidding your competitors. This even helps merchants to sell their products and services with less effort. In simple words, sell more with minimum effort. Moreover one can create a team of customer marketers.
In case you find any issue with any of the modules above, feel free to write us at support@knowband.com.